Writing Exercises for Bottle In A Message - a workshop held at Olfactory Art Keller Gallery in NYC as part of the ongoing scent performance series. October 2022- present.

Previous installments of "Writing Exercises for Bottle In A Message" were held at Endless Editions Biennial at the Elizabeth Foundation for the Arts in 2018 and at Brooklyn Designs in 2019.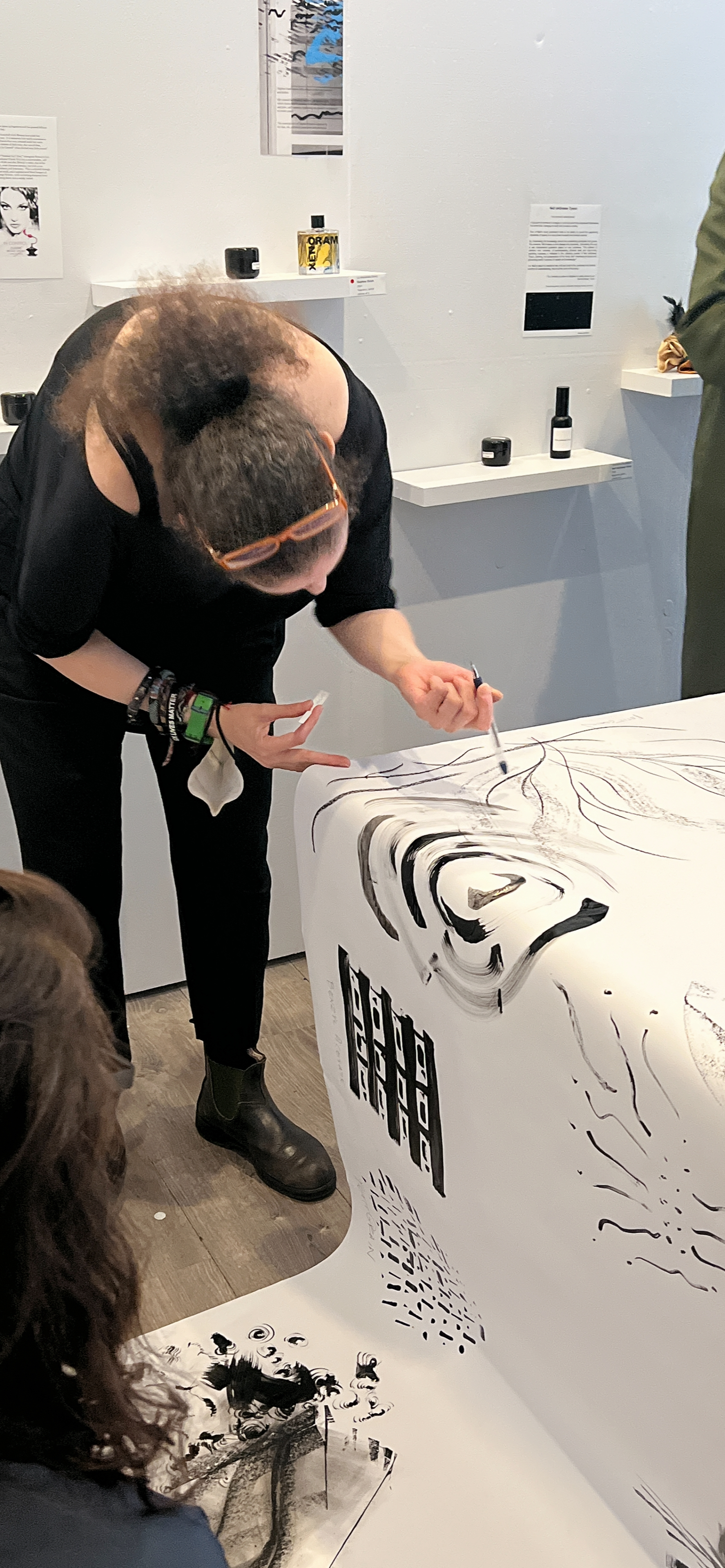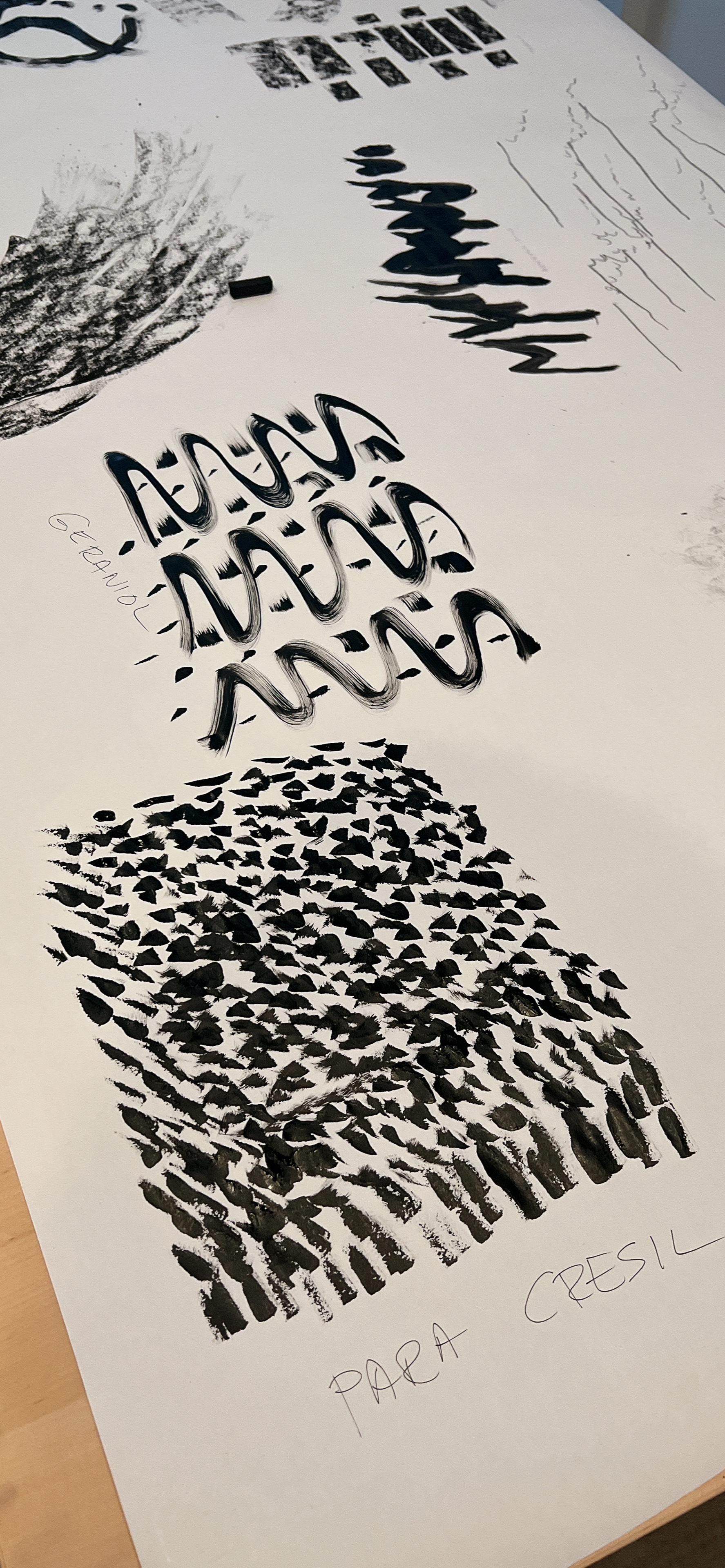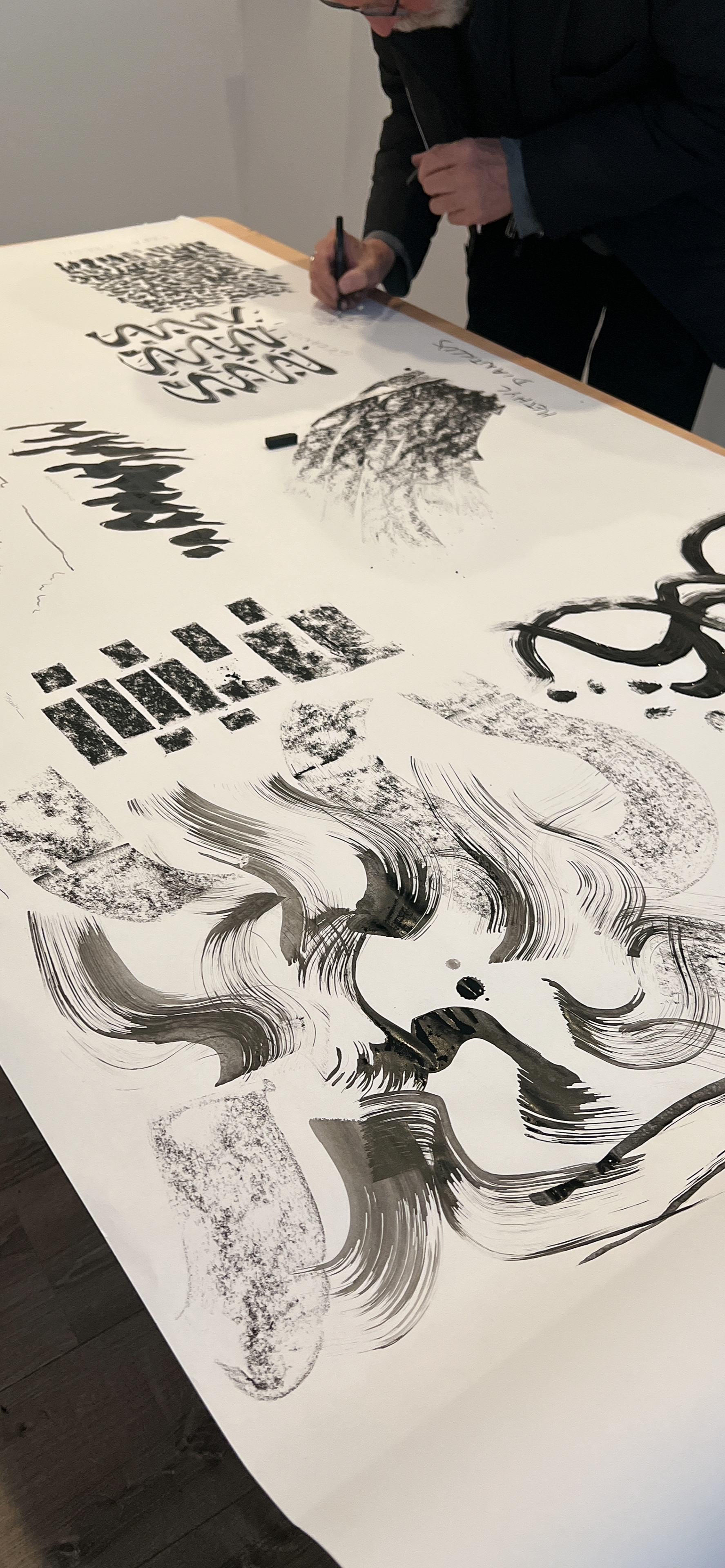 Photos by Nate Bozeman.

When creating the Artist Book "Bottle In A Message" artist Mariana Vidal-Escabi used a process she calls "Writing Exercises" to find visual representations of smell. Fascinated by the phenomenon of Synesthesia (when the stimulation of one sensory pathway is perceived simultaneously through another sensory pathway), Vidal Escabi began by smelling several smell molecules and drawing on a long roll of paper what she perceived with no preconceived idea or order, creating a visual for each of the selected smell molecules. Instead of drawing what one sees, one draws what one smells. With this, a visual representation of the aromatic molecules' olfactory perception is created, developing a new cross-sensory language that might be "read" and interpreted by both the eyes and the nose. We invite you to go through the same process and find your own cross-sensory visual language.

Participants will engage in artist-guided, scent-inspired drawing for 45 minutes.